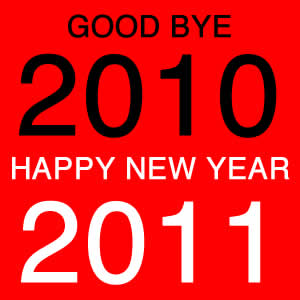 2010 is very special for skateboarding in China, with lots of events hosted by those big sport brands and competitions going on a more professional and hard-cored track. The term Pro Skater weighed much more than ever before. Skate parks started to burgeon across the country. And of course, parties never stopped. This year has witnessed some ground-breaking happenings, like, Tony Hawk and Shaun White visited China, Woodward China was launched, Converse joined in the battlefield between Nike and Vans. Good news is, those who never gave up can finally make a decent living from skateboarding now. What happened in 2010 was just a beginning. There are much more to come in 2011!

I have wrote a post named "Top 10 News about 2009″ last year, but compare with what happend this year, that's nothing. 10 news are not enough to cover all the exciting moments this year, let me review from 7 different ways:
1, EVENT

VANS night @ Woodward 1 & 2
VANS night should be the most popular event in 2010, cold weather and far distance can not stop 300 local skaters go to Beijing Woodward for the session. I never though we have so many skaters in Beijing and I find so many new faces there, they are China skateboarding's hope.


vans go skateboarding day
VANS organized a big event at Go Skateboarding Day in 4 cities(Beijing, Shanghai, Chengdu and HongKong), that's skater's holiday.
2, PRODUCT

Vagabond Skateboards
Vagabond Skateboards was found by Eric Lai and Cyres Wang in June, it's the newest and popular local skateboard brand in China, after half a year's developing, Vagabond have already bring 3 serial products and got a big success!

VANS OTW
VANS chose Shanghai as their Asia launch city and hosted a fansy party for it.

Nike SB & Nike 6.0
Nike did a lot of work and products,in March they launched Omar Salazar, in June they launchedICON X ICON, in July they launched P ROD4 & 6.0 primo, Until recently they cooperating with loacal snowpark Mellowparks bring "虎 am I" shoes and shirts out.

Converse CVO come out with a good price, that's good for skaters.
3,CONTEST


Baby Dragon
Beijing, Shanghai, Shenzhen, Chengdu, Hangzhou, Wanning. 6 stops, high prize and profesional contest, really helpful for promote skateboarding in China.

Adidas Skate Hype4 is the best contest in 2010, go watch the video here.

TOP NEWBIE上海高校巡回赛
This was the first skate contest fully organized by skaters and it turned out pretty good. Even though everyone is talking about pushing skateboarding forward, but few could really do something or make something happen.

The most stylish skate contest was the one hosted by Converse at the Modern Sky Musick Festival, with blue sky, grassland, music and lots of pretty gals wandering around. The naughty Converse team set up a small pool in the middle of the box, adding more fun to the contest.Day One,Day two,Final。
4,PARTY

Converse 逆 Launch Party
The Converse film premiere parties were the most awesome skate parties in China ever! It toured to 3 cities (Beijing,
Shanghai, Shenzhen), offering real fun nights with ramps, rock music, free drinks and even free tattoo making.Let's look back for the good old days。

VANS OTW Launch Party
The OTW Launch Party was radical as well. Watch the video here。

Oakley Sunglasses at Night Party
The Oakely party in September can be seen as a kick-off of the brand's effort to fight for market sharing in China.
5,SKATEPARK

Woodward Beijing Grand Opening
After three years of preparation, Woodward finally set it's feet in Beijing, and the opening day was definitely a historical moment. I hope that Woodward will become better and better in 2011 and bring more excitement to China's skateboarding.

WHB
Actually, WHB was opened in 2009, but 2010 was a banner year for them,In Feb. NikeSB skate jam,In Apr. they got a miniramp,In Jun. VANS go skateboarding day, In Aug. 2010SDA Show,In Oct. NIKE SB Support Your Local Contest。The bad news is WHB will be closed very soon, they need more support.

Top Toys
Started from June this year, Top Toys is like the WHB in Shsnghai, a skate park run by local skaters. It had quite a busy schedule with events coming one after another (Adidas Skate Hype4, Baby Dragon Shanghai Stop, Top Newbi Campus Tour…)

Switch Plaza is name after Challenge Skateboards
It was just happend last week, Switch Plaza looks really good now.
6,Tour

Nike SB Support Your Local
Support Your Local in order to support the hard core local skateshops in China,NikeSB team touredBeijing,Shanghai,Zhengzhou,Qingdao,Kunming,Guangzhou。
Converse 逆
In order to made their first skate film in China, Converse China team spent 28 days toured Shenzhen, Wuhan, Xining, Dali and Kunming, bring the awsome video 《逆》 to you.
7,OTHER

Oakley Air & Style
The Global Top Snowboarding Contest is coming too, Shaun White is in the town, the huge ramp let me back in the days when Danny Way jump The Great Wall.

2010 SDA Customize Collection
SDA bring skateboard and art come together, it got a big successful in their first year, toured Beijing, Shanghai, Hangzhou and Wanning, thanks for all my friend's support.

Silver Dragon 2010 Surfing Festival
Surfing is coming after skateboarding and snowboarding.

NIKE 6.0 Nightrail Session
It happend in March, that's a sick snowboarding contest. There is another snowboarding contest be sponsored by Nike6.0 on going in Mellowparks now — "Five Gates Jam", First Gate, Second Gate。

8th Nanshan Open
The biggest snowboarding contest in China.

2th WORLD SNOWBOARD DAY CHINA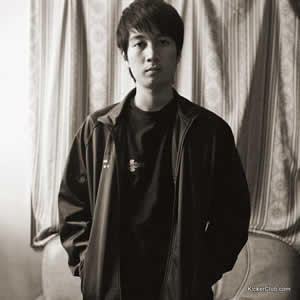 China Skateboard Photographer Portfolio
KickerClub.com featured some local skate photographer this year:
Leong Liang,Kerry Xie, Circle Li, Fan Xing, Zheng Yi。
Good by 2010, Happy New Year 2011!