In its third edition, Challenge Skateboard SDA 2012 presented by Skullcandy witnessed a great success at the final KIA X GAMES ASIA held at the KIC Jiangwan Sports Center, Shanghai. Apart from unique graphic designs, skateboard art installations rounded out the exhibition. The show was placed right at the entrance of the Stadion, and proofed to be a magnet for audiences and main attraction.
CHALLENGE SKATEBOARDS SDA 2012 presented by Skullcandy comprises of 34 artworks by 31 artists including ANDC, Maxime "S3" Archambault, CEET, Thierry Chow, ESOW, Matthew Faulkner, Wilfredo "Bio" Feliciano, Sonya Fu, GAS, Phil Hayes, janesnation, Jlee Ho Lam, Shann Larsson, Pierre-Étienne Massé, Mark Mi, NOISE, NOMATTSLAND, Pan Yulong and Wu Yirong, Miles "Mlo Tomtom" Pasick, Miguel Payano, Mark Ryan, SEVEN, Shen Jing Dong, Shigeru Ishihara and Wang Lei, Wang Si Jia, Wong Tinyan, Peter Yuill , Zhan Wei and 96k.
Still to come:
SDA at Voxfire Gallery Hongkong (Voxfire Gallery, 1/F 52 Gage Street (entrance at Aberdeen Street), Sheung Wan, Hong Kong), Grand Opening on May 18, runs through June 23, Skullcandy Shanghai July 16-28, Shanghai, HISO Fashion & Art Exhibition Beijing, October 1-7, Surfing China Festival Hangzhou, October 2-4, China X Games Finals Beijing, October 18-21, Source Shanghai, November 2-16.
SDA published a full-color high-quality catalogue featuring images, contact information, and artist roster.
Download the catalogue at www.skatedeckart.com!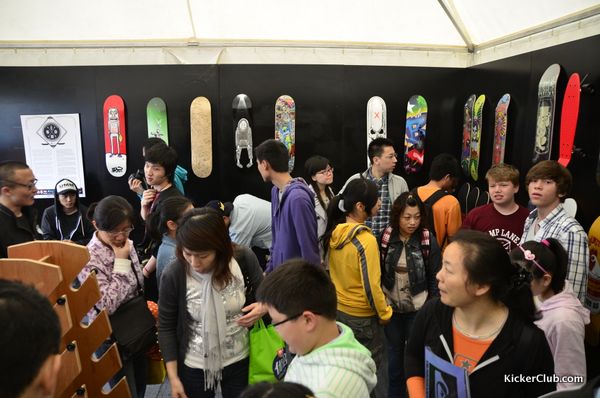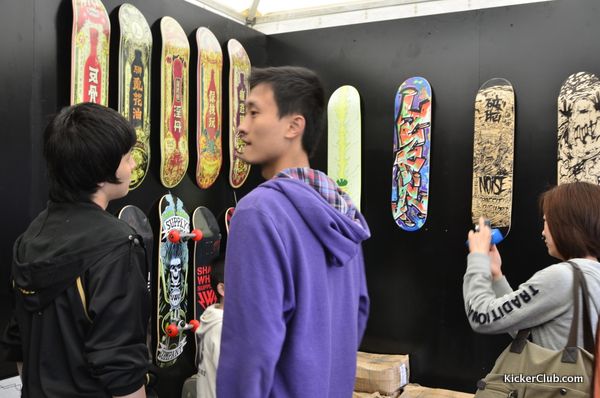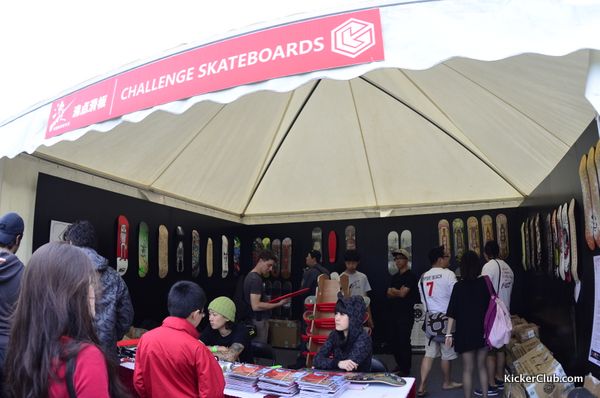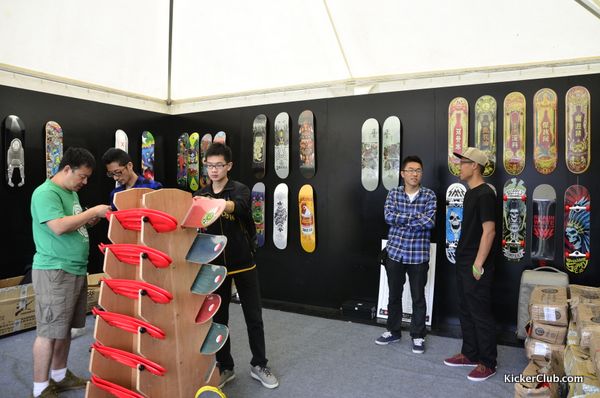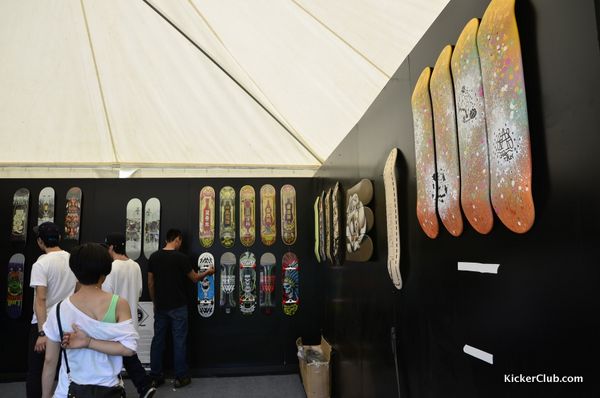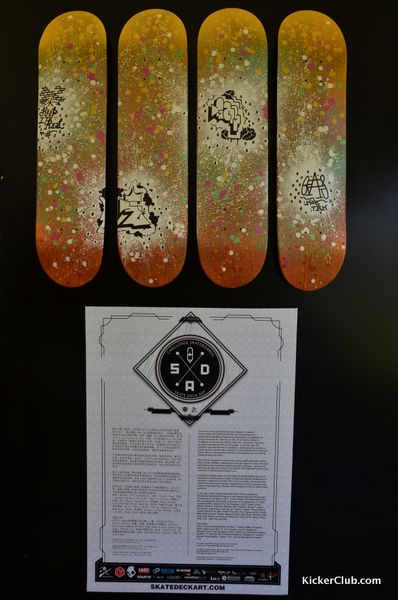 Thanks to our sponsors and supporters:
Challenge Skateboards – www.challengeskateboard.com
Skullcandy – www.skullcandy.com
Wabsono, Unique, Dragonsk8.com
IASC
Source Shanghai
S3 Studio
Boardzone.cn
Supporting Media:
Sports Illustrated China, Let's Magazine, What's Up Magazine
Chinaskateboards.cn, Niurenku.com, Creativehunt.com,
Radcollector, Artron.net, www.KickerClub.com, www.dragonsk8.com