If you're in the San Diego area this Saturday, be sure to roll over to the Hard Rock Hotel in the Gaslamp District to check out Red Bulls Triple Set contest featuring some pretty heavy hitters set to knock down some madness on the triple set, rail and ledge. Oh, did I mention this shits taking place on the roof of the hotel?! I have no idea how in the hell they're pulling this one off, but it's Red Bull, they build some pretty insane contraptions most wouldn't think was possible. Watch out for boards below.
Take a peek at last years contest.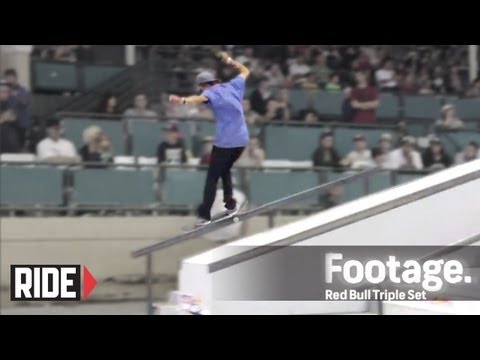 Here is the list of some of the top skateboarders that are invited to compete in this year's competition.
Ryan Sheckler
Manny Santiago
Felipe Gustavo
Dave Bachinsky
Tommy Sandoval
Tony Tave
Jake Duncomb
Chris Troy
Miles Silvas
Chad Fernandez
Mikee Brown
Kechaud Johnson
Taylor Bray
Charlie Ortuno
Austen Lenehan
Brandon Turner
Chaz Ortiz
-JONES