First off, Leo, you fucking rule!!! Congrats homie!!!
Unless you're living under a rock today or in some car, plane or train in the U.S.A. traveling for Thanksgiving, you'de know that Leo Romero was named Thrasher Magazine's Skater of the Year (S.O.T.Y.) today! Everyone that gives a rats ass about skateboarding knew it was between him or The Boss Man, and with Leo's Toy Machine Brainwash part culminating to be completely different from his epic Emerica Stay Gold part but just as fucking rad and gnarley, it was a no brainer decision! Side Note: Don't watch that shit on YouTube, support skateboarding you idiots and buy that shit, they are both well worth the coin it costs. Congrats again, Leo, lets go rage in San Francisco on the 10th to celebrate your radness!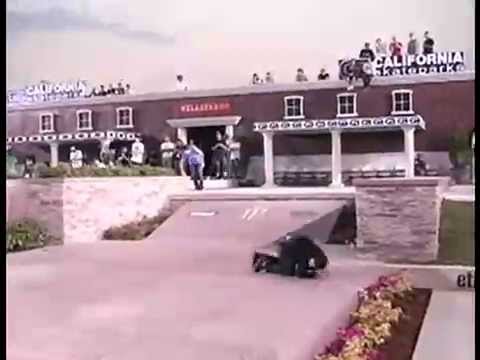 Just a sample of why Leo rules all! I can just hear his inner thoughts now, "Fuck the contest, I'm going the opposite way!"

Here's the Phelper bringing Leo the news!
-JONES