Out in Santa Cruz during the O'Neill Cold Water Classic I had a chance to catch up with O'Neill team rider Jordy Smith to bring you this special edition of "Why We Shred" for Radcollector. Jordy has a new surf film out tittled "Bending Colours" it was premiered during the Cold Water Classic in Santa Cruz and was pretty dope! This dude rips and has a awesome personality and good heart.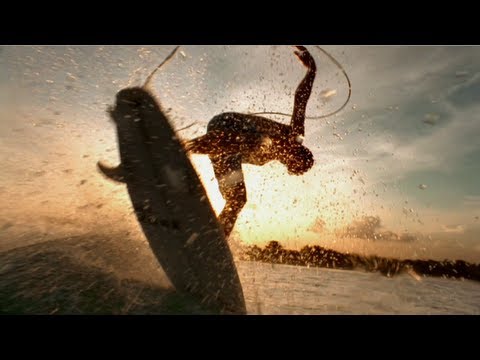 Name: Jordy Smith
Age: 24
Home town: Durban South Africa
Stance: Regular
Boards: 6-7 short boards in rotation
How long have you been Surfing? for 21 years
What was your first surfing experience? My first wave was at a local beach I grew up surfing in Durban
What your introduction to the sport? My dad is a surfboard shaper. And he's been a surfer his whole life, and through him I was introduced to the sport.
Most memorable day? My first wave! That's the one memorable for sure. I Just remember my mom was on the beach and my sister was playing in the sand. It's amazing what you can remember at three years old. Thats a very fond memory for me (laughs)
Any challenges you face Surfing? Well yeah there's been a few times, obvisiously like sharks. That's always challenging. They scare you a lot but, also growing up in Durban it wasn't the safest area to grow up in. and I don't come from a safe area. That was a struggle at times but I guess that makes you strong and try harder.  I grew up in a really rough neighborhood. Lot of crime and a lot of violence. It's not like your a rich kid growing up and your parents sending you to the beach and flying you everywhere. It was more for me like waiting once a month to go to the beach. And then once I got down there; I would just be in the water all day and make the most of it. Sometimes you'd have to hustle to get some money to get to the beach.
Any places you would like to hit up? There's actually a couple waves in Cape Town South Africa. It's so funny because when I was younger; I never really lived in Cape Town to much I always lived in Durban, and then it's just a massive west coast thats pretty undiscovered. You can only there by jet ski but it's just incredible waves. Really nobody surfs there. I really want to go and hit those spots and try to film and document it.
Have you ever introduced anyone to the sport? I've got plenty of friends into surfing. Not to the extent of professional, But just falling in love with the sport. Probally 20 to 40 people I have introduced to surfing.
What do you think about surfing as Olympic sport? I would love that if they could make it an olympic sport! but It's really hard to predict the waves when they come. So I think if we could get some sort of arena built where people could come into like a amphitheater and that would be really good like a football stadium. That would be awesome.
Anything about the sport or business that you would change? Not too much. I don't really want to change to much about the sport. I think the sport comes with a young generation and people changing the sport. It's not something that one single person can change. It just comes with a bunch of people like the top 44 or the bunch of new kids on the block. If there is one thing I can tell people is I just think that surfing is portrayed like "yeahh Mann!" Within Hollywood and stuff like that. It's really not like that. Surfers are super professional
Anyone in the game you respect and admire? I always admired Kelly, he's the ultimate pretty much, And without him I don't think our sport would be where it is today.
I Shred because? I shred because I just love being in the ocean pretty much. I love the freedom and the excitement it gives me.