Some of you know I spend a lot of time in Brazil. This time around I had the opportunity to stay there longer and take everything in. I have always been a huge fan of Brazilian culture; but more importantly I'm really into Brazilian Hip Hop and Afro Brazilian culture. I've been following several artist and entrepreneurs since my first visit to Sao Paulo three years ago. Since then a lot has happened there. For one, the massive preparation for FIFA World Cup which has the world's eye zoning in on the progress of preparation for the games. But aside from Soccer, pristine beaches and notorious Favelas that have been featured in various films like "City of God" and "Elite Squad". I think it's important for the world view on Brazil to cover and give light to other subjects than the stereotypical view of the entire country. It's a Huge Country and believe it or not, there is more than what you have seen in movies and CNN. So I'm dedicating my column to focusing on the creative forces and people who make Brazil the beautiful place that it is. Underneath the typical news most Americans get, there is a burgeoning Hip Hop scene so reminiscent of the "Golden Era" of Hip Hop in America.
To start things off I linked up with DJ Nyack in Sao Paulo and kicked it about his role in the Sao Paulo Hip Hop Scene.
Peace Nyack! introduce your self.
My name is DJ Nyack from Sao Paulo. Zona Norte, the northside! Rua e nois!
What is your position here in the Sao Paulo Hip Hop scene?
I'm a DJ a made a party called Discopedia. When me and my niggahs Dj Marco, DJ Dandan, we DJ all in vinyl every Wednesday 7p – 11p in Sao Paulo. I'm Emicida's DJ, one the greatest rappers here in Brazil.
How did you get started DJing?
I began DJing at a social program in my neighborhood called Projecto do Risco ao Rabisco. I had a lot of workshops, like graffiti, photography and DJing, and street dancing. When I did my first DJ workshop I fell in love with it. Because music is life for me. it's everything. When I learned the history of hip hop. I'm in love with it. I say for myself; damn, this is who I am. this is what I need to DJ. And been doing it for the past nine years.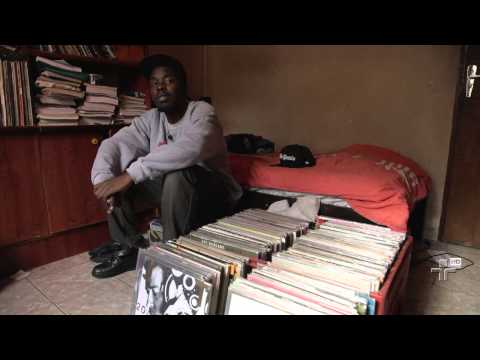 I feel it's a interesting moment in hip hop in Brazil
It's like we have a scene with rap. because we don't go to the television. we started going to the radio and TV around 2008. a lot of artist started going to the television. like MV Bill, flora matos, Emicida, Projota, Rashid.
It seems like the movement was very underground, how it was in the US when it started.
I'm going to be honest because I'm surprised. because a lot of people here on the radio play commercial songs like Flo Rider, and I was shocked, because everything we do in Brazil, I mean hip hop is inspired by New York in LA. So it was really weird for me in the beginning, but I understand because the hip hop is business too, but in some kind of way, hip hop lost some of it's ways. But a lot of niggahs make good music like Busta Rhymes, Jay-Z, Kendrick. for me it's commercial but you see something real in the lyrics.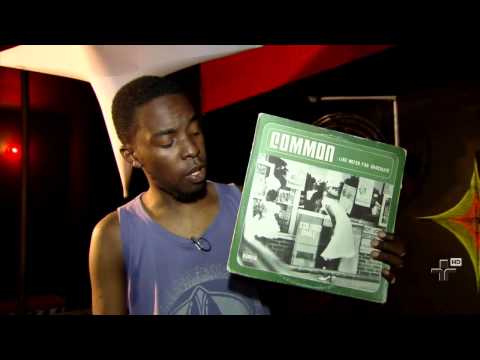 Do you have any goals and plans where you want to take it to?
After I launch my site I really want to work on my album with my producers. I have my label called Discopedia. I don't know yet but it's something I want to do. now I'm focused on DJing some parties. traveling the world. Djing with Emicida it's a great moment for us and Brazilian hip hop! Because in the future I want to be a hip hop icon like what KLJAY is to me. like DJ marco was for me.
Any shout outs before we sign off?
Shout to my man Emicida, Kamau, Deka, DJ Spinna, Jean Grae, Talib Kweli, K Salaam, Beatnik what up you to sun! Sao Paulo to Brooklyn e noissss!