I fucking love surfing.  It fuels my desire to travel to tropical destinations and fills my blood with a pure adrenaline that's harder to come by day by day.  I have my style icons, and am stoked for all the girls out there progressing the sport, but I am no surf sports blogger.  I haven't got the 800mm lenses nor the intrinsic desire to break down the daily drama that unfolds at such events.  For all that jazz, do yourself a favor and  go to: http://www.usopenofsurfing.com/
What I do have to offer is my socio-cultural anthropological study of Huntington Beach's inhabitants and my personal experiences while managing particular operations at the US Open over the 10 days that this event entails.  For my still captivated audience, please read on about the best of the best of the US Open of Surfing that has absolutely nothing to do with the US Open of Surfing.
10.  The Truck Show
All trucks of Huntington Beach are taller than you and your favorite basketball player… combined.  They're redic.  This one is my favorite, as it's an environmentally friendly hybrid.
9.  The Return
Getting home I chased a sunset on the 405, and drove about 90 mph like there's no such thing called the LAPD to give me something called a speeding ticket.  The preferred track of the night was shared by Isabel Quinteros, who described this band to me as a mix of The Rapture and Joy Division.  I concur… and Crystal Castles remixing gives it that extra push of beats perfect for weaving around the people who shouldn't be in the left lane… ever.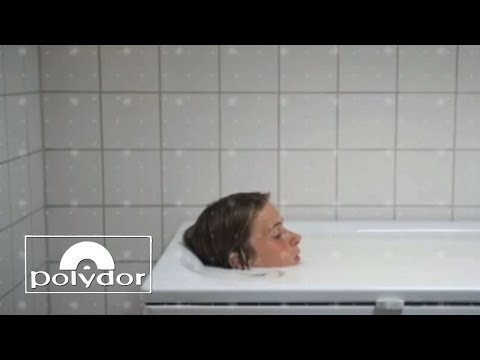 8.  Hesher
Hesher is the best move I've seen in a VERY long time – so big thanks to Tony Nguyen and Jesse House for queuing this movie up.  Any protagonist that rocks a red hoody all day long is a hero in my book.  Natalie Portman co-produced and stars in it with Joseph Gordon Levitt, plus Metallica provides the only soundtrack.  I don't know how this one passed by my radar, but glad I saw it.  Don't watch the trailers, it will ruin it.  Just check it, you'll be glad you did.
7.  Tapatio
On Main Street in HB (that's pretty much the only street that existed in my interaction while there) is Wahoo's Fish Tacos.  Sometimes I get a veggie Burrito with my preferred sauce of the hot variety.
6.  Amber Stackhouse and Per-Hampus Stålhandske's model cat.
He gave me the "Hustler", "Poltergeist", and "Persian Steel" looks, then got all huffy because he was late for a party with all his other model cat friends.  Model cats. Pfffft.  Over it.
5.  Monkey Balls
I dined on these at a sushi joint on Main street with one radtacular Malia Sias. Although we made fun of this offering on the menu, at second glance we were like oh shit that looks gooooood… let's share!  Monkey Balls.
4.  Main Street vs. the Pier at PCH
I really enjoyed the enthusiasm of the kiddies as they yelled and charged into the opposing foot traffic from Main Street to the pier, and vice versa, a la Falkirk battle from Braveheart style.   500,000 people determined to only use one entry/exit point off main, and the following video is the vibe you got every 4 minutes between green lights.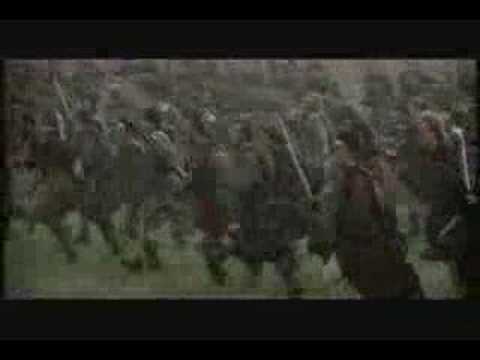 3. Things that make you go Hmm…
Not that I gave anything but high fives… but the impulse to offer better self marketing techniques occurred more than once.  Here's to the the little one's doing what they can.
2.  This guy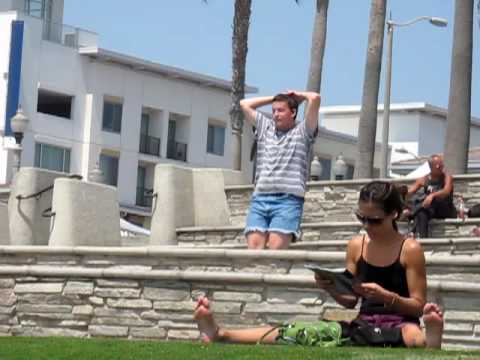 So this video is two years old… I had NO idea this guy was such a staple there. He's been shucking and jiving in HB for a good amount of time, and though his routine hasn't really changed…. big kudos to him.  As much and many people make fun of him and gawk, he does his own thing unabashedly and werks it.  Love him.
1.  Tomorrow's Surfing at Malibu
I'm taking tomorrow off after a 14 day work stint and completely appreciating how much I'm going to surf my ass off in Malibu tomorrow.  Gig done, article done… zzz's… then vamos we go!