Z-Trip taking in some of what Exotic City Empire had to offer.
Going on a road trip without a destination can be either the stupidest thing you have ever done, or the most amazing. Well last weekend my friend Zach aka DJ Z-Trip and I went on a little mission a bit outside of Los Angeles without much of a sense of where we were going or what we were doing. The day before we heard that it was going to dump at Mt. Baldy, so we drove up there to go ride, got to the parking lot… and there was barely any snow. This adventure was an attempt to make up for that. Check out the rest of the story and photos after the jump.
The one and only.
After hours of driving north of Los Angeles, checking out lakes, and wandering through towns we stumbled upon the city of Santa Paula, the citrus capital of the world. While cruising down main street I noticed this shop with all these crazy bikes in the front windows so we decided to stop and take a look… which turned out to be a very good decision. Inside of this shop called "Exotic City Empire" was just about everything you could think of. Tricked out lowrider bikes, Lucha Libre wrestling masks, body jewelry, Tapout tees, fox tails, and to Zach's benefit…. records.
Stimulation Overload.
Luckily I am easily amused because Zach spent the next few hours looking through every single record in that shop. While he did his thing I gawked at all the odds and ends scattered throughout the shop and talked to one of the store owners, Hope. Turns out her and her husband, Hector… aka DJ Alcapone, have run Exotic City since the mid 90's, DJ together, are in charge of a bike crew that is over 70 deep, were high school sweethearts, and have been married for over 30 years. Impressive how much information can be exchanged after a few hours hanging out in a store. One of the coolest couples I have come across.
Lucha Libre masks handmade by one of the locals. Amazing.
After Zach thumbed through every record there was to look at inside of Exotic City he ended up walking away with 170 of them. Not bad for something we just happened to stumble upon. If for whatever reason you find yourself driving through the city of Santa Paula make sure you stop by Exotic City Empire, say hello to Hope and Hector, and take in all there is to see in that shop. Or head that way on July 15th for the Citrus Festival where Hector, Hope, and the 70 other bike crew members will be rolling down the streets as a fixture in the parade.
So next time you are sitting around bored with nothing to do, hop in your car and drive… you never know what hidden gems you might stumble upon.
Want more? Check out Exotic City's website and Facebook page.
Zach's still going through the records….
Incredible.
Even better?
Britney Spears, pimp hats, more masks, and ponies.
They had a bunch of old car magazines laying around. I don't know if I would ever consider owning a minivan till now, the pages the followed proceeded to explain how you too could turn your Pontiac into the amazing thing pictured above.
Bikes for days. The store doubled as a bike repair shop.
Still lookin.
Family pictures. Adds character.
The name of Hope's bike.
Catch Hope rolling down the street on this thing during the Citrus festival.
What Zach ended up with.
The two behind it all. Hector and Hope.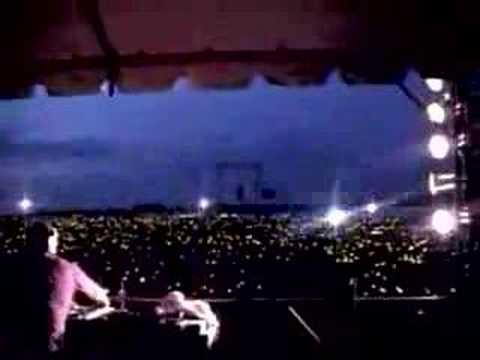 I had to throw this in here. Z-Trip playing at Bonnaroo in front of over 70,000 people. Watch it till the end.
Like or hate what you see? Leave a comment or press the like button above. I have no way of checking the traffic on here, so knowing you are checking it out makes it worth the time I put into this stuff.